KALARIPAYATTU SCHOLARSHIP PROGRAM 2023-24
Kalari Kendram announces its annual Kalaripayattu Scholarship Program that aims to make education in Kalaripayattu art more inclusive for all.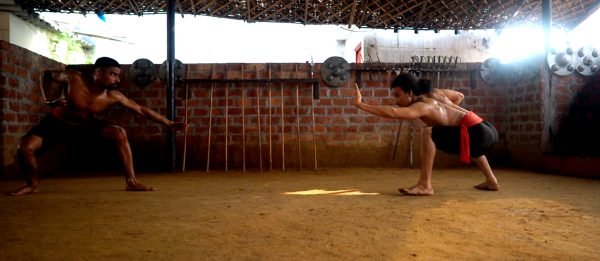 ELIGIBILITY

CRITERIA FOR THE KALARIPAYATTU SCHOLARSHIP  PROGRAM APPLICANTS
The Applicant is above 18 years of age.

The applicant needs to submit a basic educational qualifications certificate of 10+2

The applicant has to submit a history of any sports experience at all levels including an NCC certificate.

Candidates who have played the State/National/International level games can submit their certificates and proofs for admissions as well. (Please note, it is not for giving preference, but to only know the candidate better)

The applicants may preferably belong to Delhi and nearby areas as we won't be providing accommodations as of now.

The scholarship is open for applicants from low-income groups of all genders and social backgrounds with no prior quota of any sort. All candidates shall be equal chances in the selection process.

We recommend applications that are ready to give their full-time instead of part-time.

We recommend applications from candidates who need monetary help (will have to submit proof of the same) and are passionate about learning and working in this art field.

Limited seats.
GUIDELINES

FOR APPLICANTS OF THE KALARIPAYATTU SCHOLARSHIP PROGRAM
All the documents have to be submitted by the sportsperson personally at the office or can submit digital copies via email along with KKSP Application.

Forms submitted through the speed post or any other post will not be accepted. The candidate will be required to submit the form before the last date defined for an application form.

Please attach a photocopy of your id proof, 1 passport-size photo, and any certificates if applicable along with the form (scan and send the digital copies along with the form if sending via email)

The admission of a candidate remains provisional and acceptance is subject to completion of all requirements for admissions.

Half-filled / over-written forms shall be rejected.

The admission procedure is based on 3 levels: Full Application submission + Personal Interview with the core committee + Physical basic test (please note, that the sample video of the physical test syllabus shall be provided to the selected candidates in round 1 beforehand only)

The scholarship award ranges from a 100% fee waiver to a 40% fee waiver as a minimum allotment depending upon the student's merit and income group.

Selected candidates shall ensure their availability for their further admission process.
ADVANTAGES

FOR SELECTED APPLICANTS OF THE KALARIPAYATTU SCHOLARSHIP PROGRAM:
Fee waive: The annual fee for Kalaripayattu training for 5 days per week is 48000 INR.

Scholarship range:

40% scholarship amounting to 28,800 INR annually

60% scholarship amounting to 19,200 INR annually

80% scholarship amounting to 9,600 INR annually

100% scholarship amounting to 0000 (NIL) INR annually

Please note the scholarship percentage aid awarded to each chosen applicant, is constantly open for up-gradation and degradation depending upon the student's conduct and performance.

The students will be provided a special arrangement where they will be taught the Kalaripayattu vidya in 3 parts:

Kalaripayattu Martial Arts – the art of fight and self-defense

Kalaripayattu Martial Arts – history and Explanations in Theory

Kalaripayattu Martial Arts – Art of healing through Kalari massage and chikitsa
The students will have access to Kalari Arena on all 7 days of the week (except the times that are busy)

The outperforming candidates also shall become eligible for a grant of stipend and for future employment under Kendram depending on their performance.
       

INSTRUCTIONS

FOR APPLICANTS SELECTED FROM THE KALARIPAYATTU SCHOLARSHIP PROGRAM:
Selected candidates shall ensure their availability for their personal and additional training schedules.

Monthly assessment examinations will be held to check the progress and continuing eligibility.

Candidates will be provided with a timetable for their schedule.

Maintain discipline and decorum on the premise, as the Gurukulam holds the authority of expulsion without any prior warning.
HOW TO

APPLY

FOR THE KALARIPAYATTU SCHOLARSHIP PROGRAM:
Step 1: Download the form KKSP APPLICATION FORM
Step 2: Send us a fully filled form and any additional certificates and accomplishments that you wish to share with us as scanned and attached to email id: [email protected]
Step 3: The last date for application is 26-08-2023
For all your queries, you can write to us at [email protected] / +91 7011494948
ABOUT US
KALARI KENDRAM DELHI:- is a REGD organization devoted to the indigenous warfare art of Kalaripayattu: a martial art native to the southern Indian state of Kerala and is indisputably the foundation of all the Asian martial arts of the world. As an organization, our vision is to spread Kalaripayattu the versatile treasure of India and its age-old legacy to a wide audience globally crossing all the barriers of ethnicity, geography, and language.
Kalari Kendram Delhi, Recognised by Indian Council for Culture Relations (ICCR) for kalarippayattu, was established in the year 2008 and is actively working since then towards imparting this singular knowledge of 'Yuddha Kala' to its students from all over the world. Even after being away from its native land, we have kept the founding principles of this tradition at its core.
We are functioning from 3 branches in Delhi & NCR of Mayur Vihar –Noida sector 104 &  Connaught place